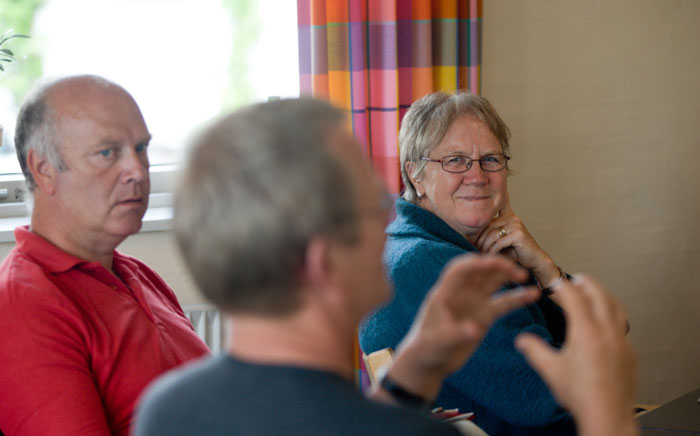 Get easy access to expertise on sustainable negotiations and conflict management.
At KALØVIG Center we have a special focus on sustainable negotiations and conflict management.
KALØVIG is used for ordinary meetings and seminars – but also for preparing, carrying out and finalizing negotiations, settle disagreements and reach consensus between many different parties. We gather activities and knowledge about the latest theory on negotiations, which enables sustainable results in a positive and constructive manner.
The owner of the place, Søren Viemose, is a negotiation consultant and mediator, and his business is based at KALØVIG Center. Søren is happy to contribute with advice and guidance during your seminar or meeting, just as he gives speeches on new methods within the field of negotiation.
You can find more information on Søren Viemose at www.viemose.com.
You can also find knowledge and inspiration in our library with literature on negotiation and conflict management. The books are available in several areas of the house.