KALØVIG Center is a small conference center located at the bay of Kalø Vig, just north of Aarhus, Denmark. The estate was originally constructed as a seaside hotel more than 100 years ago. Today it's the ideal and idyllic setting for meetings, seminars, conferences, parties and celebrations, as well as retreat and holidfday stays. We have both private visitors and business clients from both public and private organizations, from Denmark and abroad.
KALØVIG Center is situated right at the coast with its steep slopes where the beach meets the forest. We have a large garden with a fireplace, petanque court, apple grove and lots of quiet nooks, which altogether creates a calm and soothing atmosphere, even when the house is full of guests. To take care of the estate, surroundings and guests we are nine staff members, and you can meet us here.
At KALØVIG Center we have a special interest in some areas that also benefit our clients and visitors.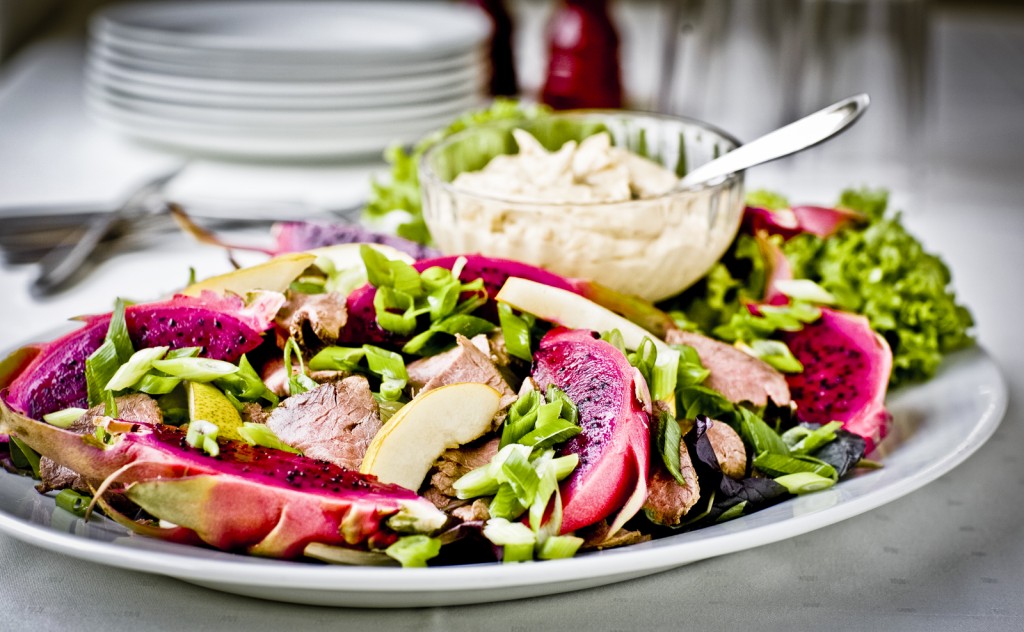 We care about  the environment. We are the first Danish conference center with no CO2 emission thanks to our solar panels, windmill shares and the large geothermal installation in our garden. In the future we dream of even more eco-friendly projects, and you can read more about our green profile here.
Another area of focus is negotiations and conflict management. The owner of KALØVIG Center, Søren Viemose, is one of Denmark's leading experts in the field, and he runs his consulting business from the estate. This special combination makes KALØVIG Center a place where new knowledge about negotiation, conflict management and consensus building can be developed, shared and simultaneously brought into good use by practitioners. We have an increasing number of clients who benefit from this, and many clients choose KALØVIG Center as the setting for both training in techniques of negotiations and execution of specific negotiations. You can read more about this part of KALØVIG Center here.
Well-prepared food and eating well is very important for us at KALØVIG Center. Both guests and staff circle nearby the kitchen around dinnertime, attracted by the marvelous smells of the never-ending baking and frying in the kitchen. We set an honor in serving delicious vegetables, salads and fruits, homemade bread and mouthwatering roasts.
To learn more about KALØVIG Center you can read about the house and our facilities here, find your way to us here. If you have any questions, you are welcome to contact us here.