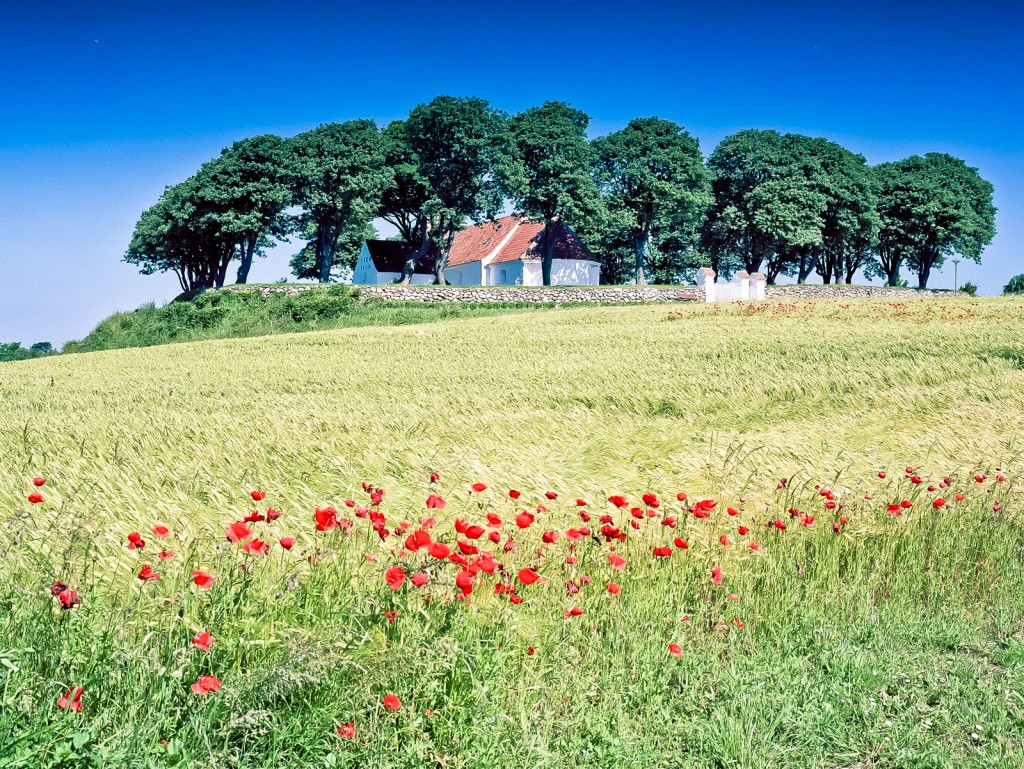 We want KALØVIG Center to gently blend into the surroundings – in respect of the environment. We have no CO2-emissions thanks to our green energy supply and we put great emphasis on nature with our garden, forest, coastal line and our treetop house.
Green energy
We have installed one of the largest geothermal installations in Denmark in 2008, so we no longer use any oil. The installation consists of more than 3.000 meters of piping, which collects the heat from the ground and transforms it into hot showers and warm rooms for our visitors. In addition to the geothermal installation we have installed solar panels on our roofs in 2009, thus benefiting from the more than 1.800 hours of sunshine on our grounds. All installations run on electricity purchased as green energy from wind- and waterpower. If you would like to see our eco-friendly installations, we are happy to show them to you.
Green and blue surroundings
With a history as a seaside hotel and recreational estate we have the benefits of a large garden with many cozy nooks and terraces with breathtaking views of sea and forest. We have our own apple grove, which produces enough apples to make plenty of juice, marmalades, cakes and syrups to last throughout the year. To help the apple blossoms along we have 25.000 staff members working in two bee hives. The busy bees produce lots of tasty honey, bringing nature to the breakfast table and many other delicious dishes. As a contrast to all the green you can enjoy the view of the sea or a breezy walk alongside the 750 meters of coastal line on our estate.
Treetop house
The greenest of the green has come! In May 2011 we fulfilled a universal childhood dream by building a treetop house in our giant leafing beech tree. Our vision was to create a place of overview, outlook and insights, and it is an extraordinary meeting room or mind-changing place of negotiation. The house is 10 m2 with an 11 m2 terrace and enough room for 4-5 people. The treetop house is also a part of our Bed & Breakfast-offers, thus turning into a cozy nest among leafs, overlooking trees and sea, housing 2 persons for a recreational overnight stay. Reed more about our treetophouse here